5 Reasons to Visit the Sweet Taco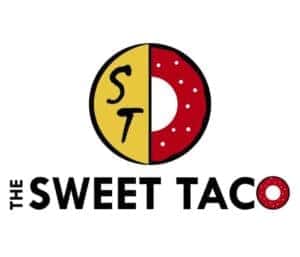 You've probably driven past The Sweet Taco many times, or even seen it pop up on Uber Eats. But if you haven't stopped in to give it a try, you're missing out. See why you need to visit The Sweet Taco if you're anywhere near Willow Grove!
1. Get a fresh take on taco classics
When you order tacos at this establishment, you'll be able to choose from a lot of classics—from veggie and bean to brisket, shrimp, and more. But you'll also see plenty of creative options, like the cheeseburger taco. This is stuffed with spicy ground beef, cheese dip, lime jalapeño mayo, lettuce, and tomato. Be sure to keep your eye out for the latest monthly specials, too!
2. Sweeten the deal with a doughnut
Oh yeah, The Sweet Taco also has house-made doughnuts. And keeping in line with the Tex-Mex theme, many of these doughnuts have a Mexican flavor inspiration. For instance, weekly doughnut choices include churro, chocolate churro, and caramel flan. You can also find donolli, a delicious hybrid between doughnuts and cannoli.
3. Tacos AND doughnuts. Together. In one place.

From salt and caramel to chicken and waffles, plenty of popular flavor combos agree: Sweet and salty just go well together. That's why we're so jazzed to see zesty tacos and sweet doughnuts being served in one place. Honestly, we're surprised more places haven't caught on to this awesome combination.
The only thing The Sweet Taco is missing is a doughnut taco—or even a taco doughnut. We assume they're still working on perfecting that recipe. Hopefully, they'll let us know when they do.
4. Help your local community
The Sweet Taco doesn't just serve its local community by offering creative, fresh food. It also gives back to its community by hosting fundraising nights. During these events, 20% of all sales gets donated to the school, church, sports team, or other community organization that set it up.
5. It's easy to get to
This eatery is located right next to several shops, including The Fresh Market, Lowe's, and PetSmart—making it a convenient stop while you're already out running errands. Plus, it has its own parking lot and there's a bus stop right out front. Even better, it's open every day of the week. So why haven't you stopped in yet?
Visit The Sweet Taco Today!
We could provide more reasons to visit The Sweet Taco, but we're already drooling on our keyboards. Now, if you'll excuse us, we have some taco and doughnut cravings to take care of. Maybe we'll see you there!