Best CrossFit Gyms near Abington PA

Looking for a new exciting workout? With all the health benefits of CrossFit, you'll be able to reach your fitness goals in a fun and challenging way!
Whether you're new to the world of CrossFit or just moved to the area and need a new gym to join, you'll want to check out one of these CrossFit gyms near Abington, PA.
CrossFit Generation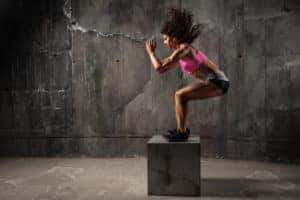 Since opening over a decade ago, CrossFit Generation has given people a place to improve their cardiovascular endurance, strength, flexibility, balance, and more. Within their 12,000-square-foot facility, they offer a range of programs and training for all skill levels and ages.
You can come join for one of their classes or get one-on-one personal training sessions. This will let their trainers create a workout plan that specifically works with your body's needs and goals in mind. Then with their nutrition coaching, you can complement your workouts with a healthy lifestyle at home, too.
If you're a coach, you can even bring your whole team by for a great way to help improve everyone's strength and conditioning during the offseason.
CrossFit Huntingdon Valley
You can start your path to a healthier and more resilient you today at CrossFit Huntingdon Valley! Within their facility, you'll find a range of amenities, including their giant warped wall, salmon ladder, and peg board for obstacle course athletes.
The classes they offer are specifically designed for various skill levels and ages, so everyone in the family can find a workout that's suited for them. CrossFit Youth is offered for the kids, while their Masters+ Class helps anyone over 50 continue to live a healthy and active lifestyle by strengthening muscles around the joints that can prevent and reduce pain.
While in the middle of your workout you find yourself needing a little extra motivation to finish strong, you can draw inspiration from the giant "Why Do You CrossFit?" chalkboard in their gym!
CrossFit Kanna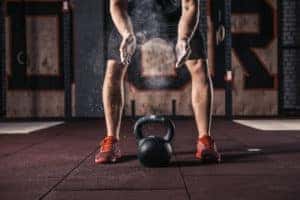 Do you have specific goals you want to hit when it comes to your health, but not quite sure how to go about reaching them? Let CrossFit Kanna help you out! You can either join for one of their small group workouts or gain a private workout that will help you achieve all of your fitness goals.
Their Base Camp Orientation is a great way to learn the basics of CrossFit. After that, you can join for a group class. They make sure to keep these classes small, so you get the personal instruction you need to continue to improve. Balancing out your workouts, their nutrition coaching will help you figure out the right foods to eat, so you become even more confident about your health!
Time to Schedule a Training Session
Get started on or continue your journey in the world of CrossFit today at one of these CrossFit gyms near Abington, PA!
You'll have a great time being a part of the community at one of these gyms while you work on improving your overall health!