Brunch Spots that You Must Try near Abington PA
There's nothing quite as satisfying as a lazy, Saturday morning filled with your favorite grub. No matter if you're a sweets enthusiast or a savory savant, it's crucial to infuse your weekend with the nosh that's capable of fueling an afternoon of shopping or a midday snooze session.
Fortunately, we've rounded up a list of the top brunch spots that you must try near Abington, PA. Within the eclectic confines of these comforting eateries, you'll find the key to your most decadent breakfast cravings.
Café La Maude
Brunch Hours: Monday – Sunday: 7:00am to 4:00pm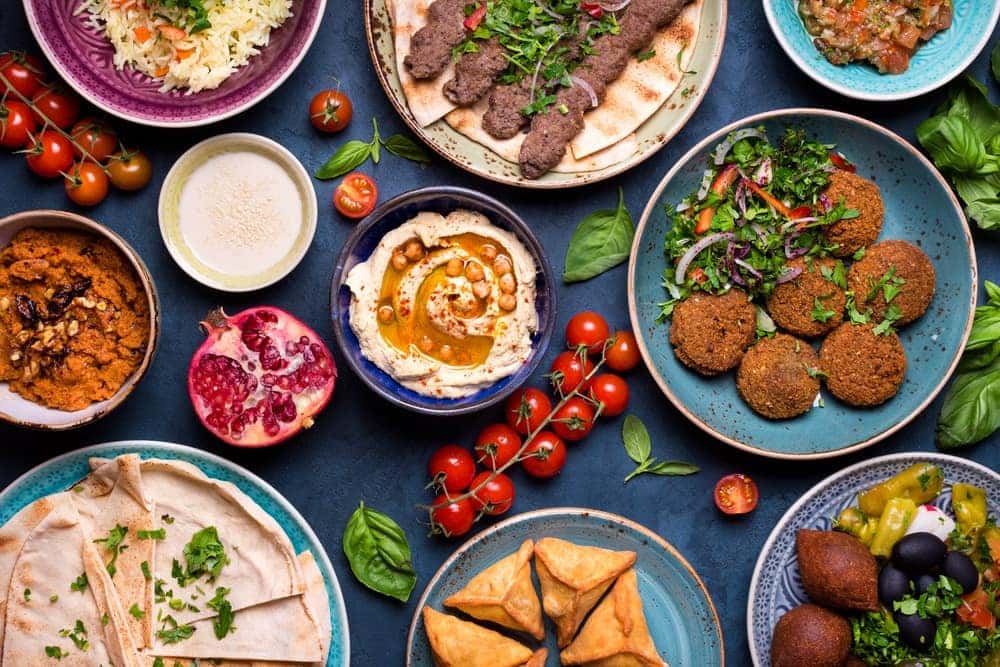 How does a little Lebanese cuisine infuse with Parisian touches sound for breakfast? Well, that's exactly what you'll dig your fork into at Café La Maude.
Once you've snagged a cozy two-seater or larger table with your best buds, all that lies between you and a piping-hot platter of bonafide brunch dishes is choosing which of the scrumptious menu items you want to chow down on.
Brunch on This!
Looking to munch on something a little more exotic than your standard plate of bacon and eggs? If so, set your sights on the Foul Moudamas.
This dish comes with a base of this crowd-favorited restaurant's house-made hummus topped with marinated fava beans. All that gets crowned with scrambled eggs, chopped tomatoes, parsley, and Za'atar pita.
Hungry for more? Check out all the other gems found on their menu by visiting their Facebook page!
Lucky's Last Chance
Brunch Hours: Saturdays & Sundays: 11:00am to 2:00pm
Late Night Brunch: Sundays: 8:00pm to 12:00am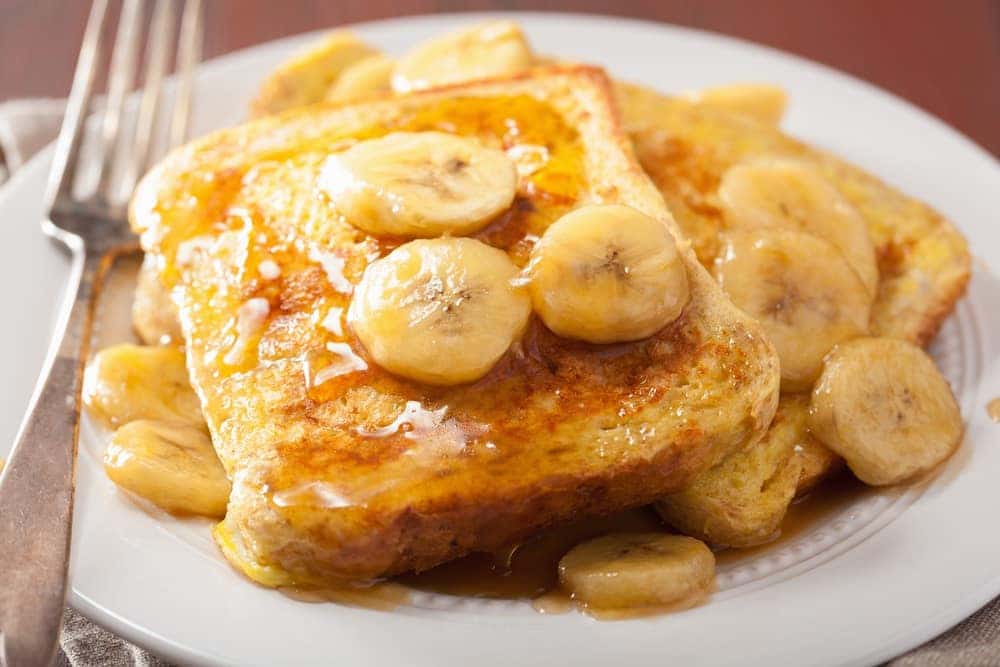 Let's face it: brunch isn't complete without a few boozy drinks. That's why Lucky's Last Chance serves up all the breakfast cocktail mainstays—from Mimosas and Bloody Mary's to unique twists on the classics, like a MANmosa, which partners up beer and a mimosa into one scrumptious elixir.
Brunch on This!
Of course, let's not forget about the food. As one of their most popular menu items, the Bananas Foster French Toast certainly does not disappoint on the sweet, sugary breakfast of your dreams.
To create this mammoth concoction, the chefs at Lucky's first douse three gigantic slices of Challah bread in cinnamon and eggs before searing it until it's nice a crusty.
From there, these succulently moist slices are doused in a bananas foster-style sauce filled with maple syrup, brown sugar, bananas, and rum. The final touch is a side of Grand Marnier whipped cream, and this baby is ready to be devoured.
Stop by their Instagram to take a peek at the savory brunch grub that this dive offers!
Winnie's Manayunk
Brunch Hours: Saturdays & Sundays: 8:00am to 2:30pm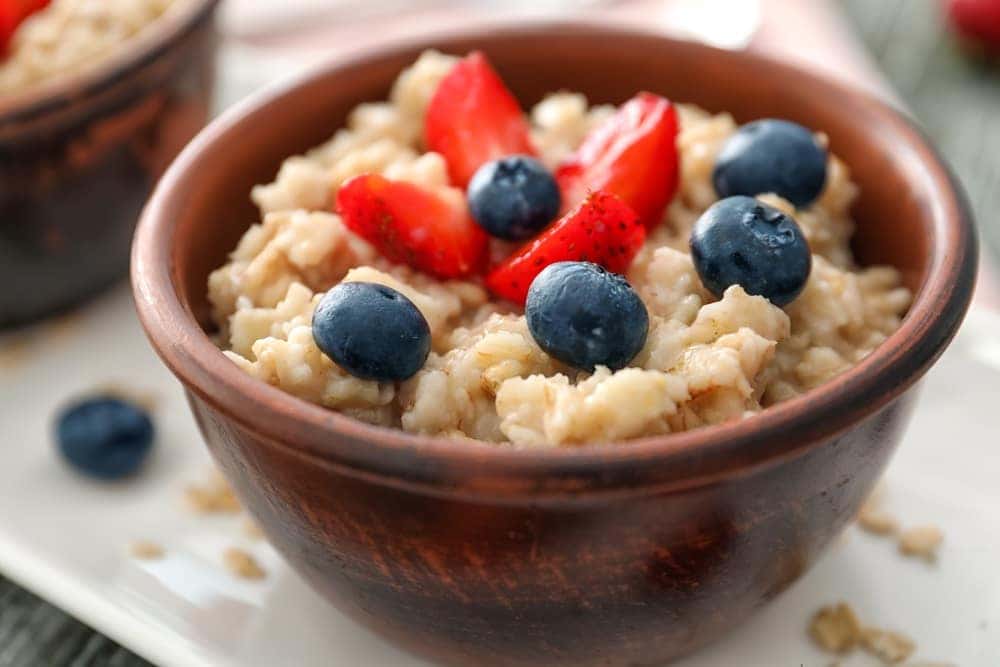 Since 2003, the brunch crafters at Winnie's Manayunk have been churning out plate after plate of mouthwatering breakfast fare. What was once the famed Le Bus Manayunk restaurant has been transformed by husband and wife team, Winnie and Bob Clowry, into a welcoming hotspot for locals.
With their innovative take on healthy, locally-sourced food and delicious drinks, the loving community members of Manayunk have continued to pour through their doors looking for their newest brunch obsessions.
Need some proof of their success? This eatery earned itself the title of Best Brunch in Manayunk by the Manayunk Development Corporation.
Brunch on This!
If you prefer to wake up by snacking on something light, Winnie's has the ticket. From Avocado Toast topped with crumbled bacon and Sriracha to Berry Oatmeal, and more, the health nuts among us have lots of choices.
Now, let's talk about one of their most well-known dishes: The Cure. This hangover anecdote comes with just about every breakfast food you can imagine…and then some.
Scrambled eggs, Swiss cheese, scallions, home fries, onions, peppers, applewood smoked bacon, and ham join forces inside a sizzling skillet. As if that weren't enough, all of that takes a bath in buttermilk biscuits and turkey chorizo gravy.
Get the full scope of everything on this bistro's menu by checking out their Facebook!
Chow Down at These Brunch Spots near Abington PA Today!
So, there you have it: our list of some of the best brunch spots that you must try near Abington, PA. Stop by and get your brunch on today!