Our Favorite Burger Spots near Abington PA

We all get that craving. You know the one where you just want a juicy burger blanketed in melted cheese and topped with your favorite condiments.
Luckily for anyone in Abington, there are plenty of great options just a short drive away to satisfy that craving. Here are our favorite burger spots near Abington, PA, where you will get much more than just meat on a bun!
Glenside Pub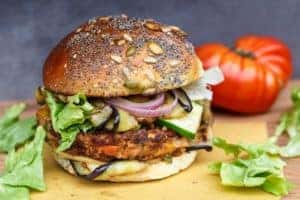 At Glenside Pub, you can stop by for a drink with friends choosing from their rotating draft list of craft beer, meet up to watch the big game, or sit down to try one of their delicious burgers!
You can keep things classic with their Seasoned Signature Pub Burger or try some unique flavors with the Black and Blue Burger. This comes spiced with Cajun seasoning and topped with a crumbled blue cheese.
They also have fantastic burger options for veggie lovers. Both their Black Bean Veggie Burger and Turkey Burger are homemade and seasoned with fresh herbs. Glenside is also the perfect place to stop by for a bite and drink before heading over to see a show at the Keswick Theatre!
King's Corner 
When you walk into King's Corner, you will fill like you have transported to Great Britain! The authentic vibe of this English-Scottish Pub is especially felt when you stop by on the weekends to watch one of the soccer matches they are showing.
No matter if you visit King's Corner for brunch on the weekends or during the week for lunch or dinner, you will also find a menu full of mouth-watering burgers! Build your own burger with their range of toppings to choose from or go with one they have created.
Their Who's Your Lassie Burger piles slow-roasted brisket on top of their beef patty along with melted swiss cheese, gravy, and fried onion straws. Beyond the traditional beef patty, they also offer a Salmon Burger that has wasabi cream, tomato, and cucumber stacked on top and finished with a balsamic reduction.
Vintage Bar and Grill
This family-owned and -operated restaurant and bar offers a range of classic American cuisine. Each dish they make is also created using high-quality and fresh ingredients. This includes all of their burgers, which are made with juicy and tender Black Angus beef.
Bacon is always a good choice when it comes to deciding what to top a burger with. At Vintage Bar and Grill, you can get either the Bacon & Blue Burger or Bacon & Cheddar Burger to enjoy the crispy, salty treat of bacon!
You also can also choose from a range of sides that are served with their burgers, including their homemade potato chips or homemade coleslaw. Be sure to stop by on a Monday or Tuesday and join them for their Burger Nights special!
Wrap Your Hands Around One of These Burgers
Stop on by one of these burger spots near Abington and enjoy a hamburger with a side of fries and a cold beer to wash it all down!