Honda Civic MPG

---
It's no secret that the 2021
Honda Civic
is one of the most popular models on the road today. One of the reasons drivers in the areas of Abington, Willow Grove, and Glenside are so drawn to it is because of its incredible fuel economy ratings.
In this Honda Civic MPG guide, we at Marty Sussman Honda will give you a detailed overview of how this model achieves these ratings, what it's equipped with, and more. Let's get started by taking a peek at an overview of the Honda Civic's official EPA-estimated fuel economy ratings!
---
What Is the Gas Mileage of the Honda Civic?
The exact fuel economy of the 2021 Honda Civic will depend on which trim level you choose. That's because they offer their own various systems as well as the multiple powertrain options that all impact the specific gas mileage this car can achieve. Here's a look at the potential fuel economy for each of the five Honda Civic trim levels:
| | |
| --- | --- |
| Trim Level | EPA-Estimated Fuel Economy |
| LX | 30 city/38 highway* |
| Sport | 29 city/37 highway* |
| EX | 32 city/42 highway* |
| EX-L | 32 city/42 highway* |
| Touring | 30 city/38 highway* |
---
Honda Civic Engine Options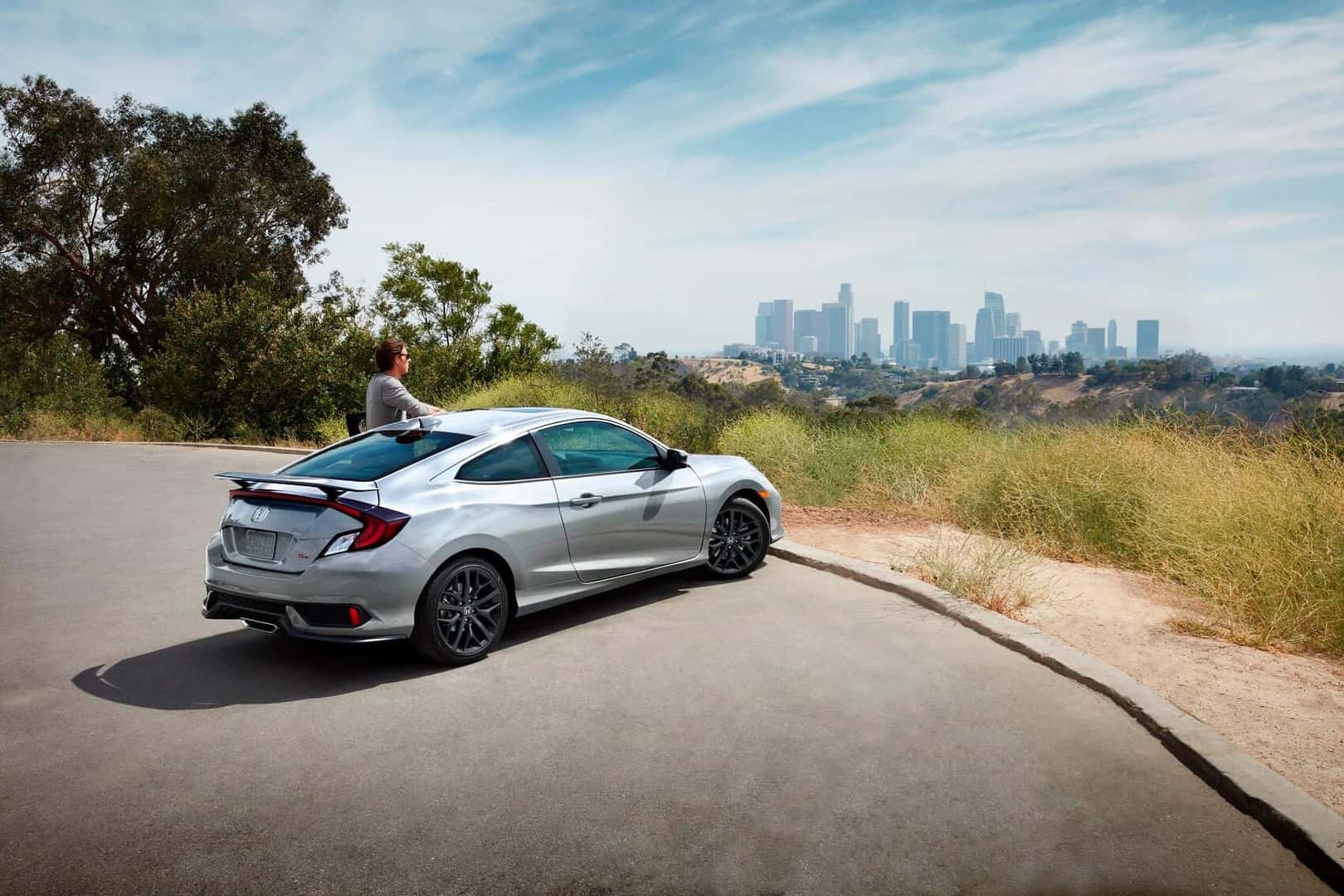 As we mentioned, the 2021 Honda Civic gives you a few options when choosing the exact powertrain you want. To begin, there are two engines to choose between: a 4-cylinder engine and a turbocharged engine.
Standard is the 2.0L 4-cylinder engine that you'll find in both the LX and the Sport trim levels. This engine, which creates 158 horsepower and 138 lb-ft of torque, is paired with a Continuously Variable Transmission (CVT). This transmission marches to the beat of its own drum by customizing every gearshift to maximize performance as well as every drop of fuel. That's how both these trims are able to provide such an efficient performance.
If you want even more power, you'll want to opt for the available 1.5L turbocharged engine. This engine also pairs with a CVT, which is a match made in heaven. Together, this duo manufactures an impressive 174 horsepower and 162 lb-ft of torque. Along with that additional power, this engine is also able to achieve up to an EPA-estimated 32 city/42 highway MPG in both the EX and EX-L trim levels.*
Read about all the Honda Civic reviews here!
---
Is the Honda Civic Fuel Efficient?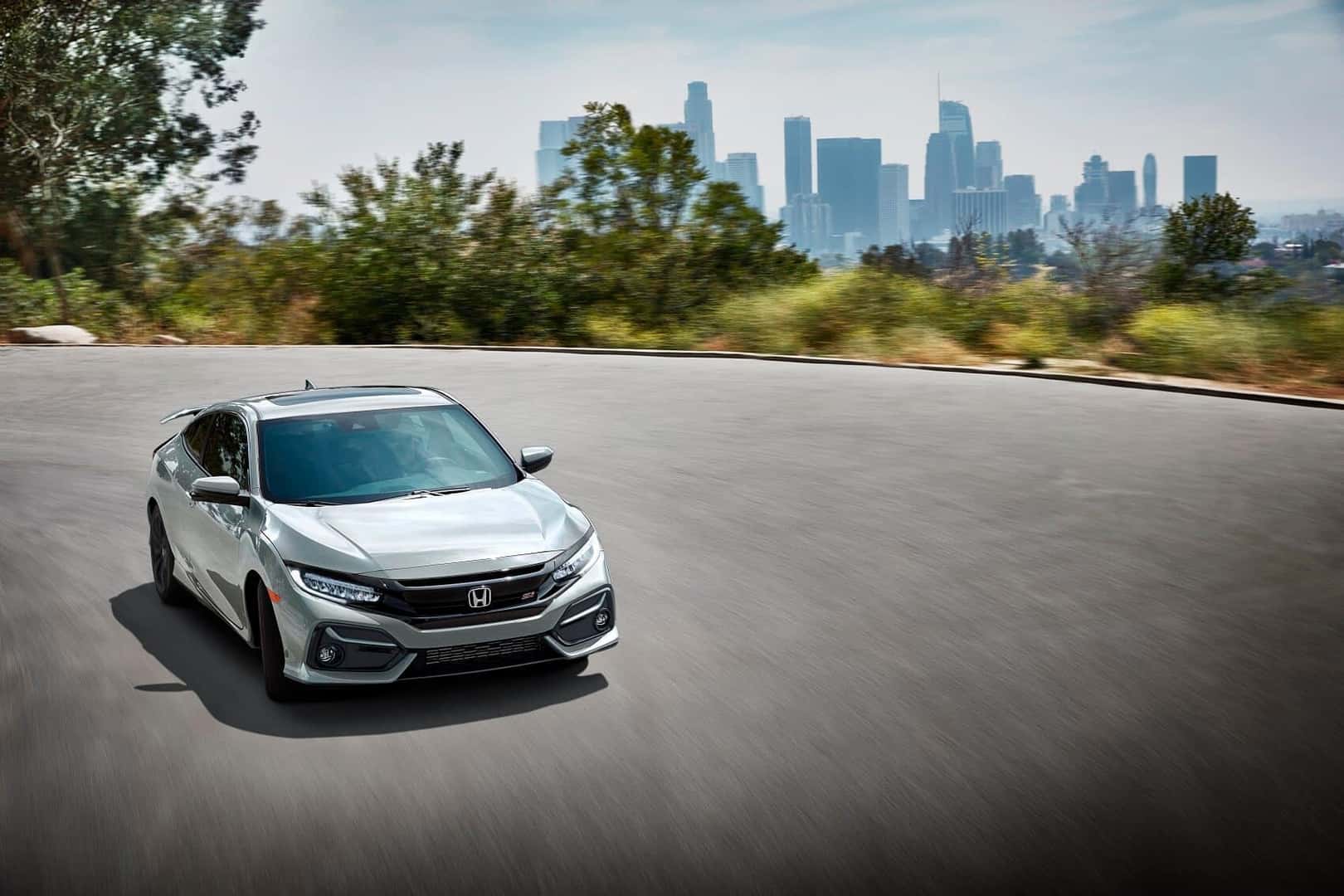 While the 2021 Honda Civic's two impressive engines are the stars of the show, they don't work alone under the hood. This model sports several other handy fuel economy-boosting features. That includes the direct fuel injection of the available turbocharged engine. By delivering the fuel directly into the combustion chamber, this method expedites the process of converting gas to energy, which ultimately means less fuel is needed to provide the power you want.
You'll also get to enjoy a standard Eco Assist™ System that helps monitor your fuel economy and your driving style. As you're driving, it pays attention to your personal driving habits. Then, it will give you feedback to help alter your habits in ways that will benefit your fuel economy.
---
How Far Can a Honda Civic Go on a Full Tank of Gas?
While it certainly can make the most of each gallon of gas, the 2021 Civic can also hold plenty of fuel at one time. Its fuel tank is able to carry up to 12.4 gallons of gas. With that much fuel along with its ability to get many miles per gallon of gas, you could potentially drive for nearly 500 miles in between stops at the gas station. That means, you won't have to make multiple trips during the week to refuel or even make frequent stops along your next road trip!
---
How to Improve Your Car's Gas Mileage
To make sure you get the most out of your Civic in terms of gas mileage, there are things you'll want to get in the habit of doing that the previously mentioned Eco Assist™ System will help you track. Gradually accelerating and braking will help make sure you don't use up more fuel than necessary.
Even weight can have an effect on how efficient your car drives, so when certain items aren't needed, be sure to take them out of the trunk and leave them at home. Keeping the tires properly inflated also helps yield better fuel economy along with providing the right amount of traction needed.
Luckily, the Tire Pressure Monitoring System in the Honda Civic will alert you whenever any of the tires becomes underinflated. Even keeping up with all the routine maintenance your vehicle needs—especially engine oil changes—helps maximize its efficiency.
---
In Addition to Efficient Performance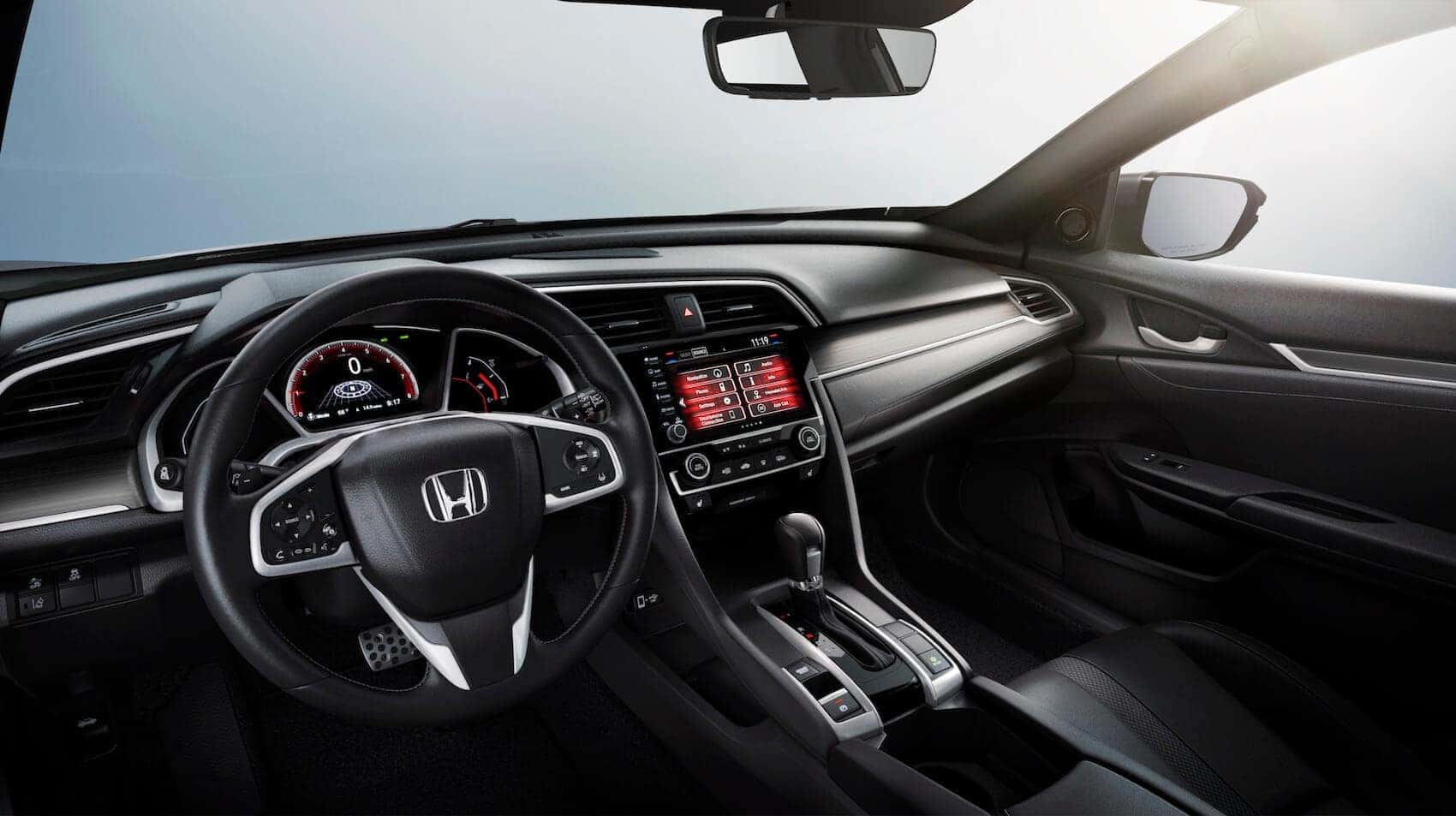 While the Honda Civic makes sure no fuel is wasted, it's also able to give you a fun driving experience. That's thanks to other sophisticated systems that are built into the Civic. One of these is its MacPherson front suspension. With this feature, not only will your Honda Civic offer a smooth ride but it will also provide excellent handling that will make you feel like a pro as you navigate around any corner.
Extra support is also provided that helps give you more confidence as you drive around in the 2021 Civic. Its standard Vehicle Stability Assist™ system features Traction Control that helps make certain you'll always have surefooted driving, even over changing road conditions. When stopped on a hill, Hill Start Assist will make sure the Civic doesn't roll back when you move your foot from the brake to the gas pedal as you begin to accelerate again.
---
Test Drive the 2021 Honda Civic!
As you can see, the 2021 Honda Civic goes above and beyond when it comes to making the most of your fuel. That way, you can get everywhere you need to go without having to worry about stopping at the gas station along the way. However, impressive fuel economy ratings are far from all the 2021 Honda Civic has to offer.
Get behind the wheel and get the full experience for yourself with us at Marty Sussman Honda. Drivers in the areas of Abington, Willow Grove, and Glenside can schedule a test drive today by giving us a call!
Contact us to schedule your test drive!
* 30 city/38 highway/33 combined mpg rating for LX and Touring trims. 29 city/37 highway/32 combined mpg rating for Sport trim. 32 city/42 highway/36 combined mpg rating for EX and EX-L trims. Based on 2021 EPA mileage ratings. Use for comparison purposes only. Your mileage will vary depending on how you drive and maintain your vehicle, driving conditions and other factors.
---