Oil Change near Elkins Park PA

Searching for an oil change near Elkins Park? You've come to the right place! At Marty Sussman Honda, we provide drivers in the Elkins Park area with a convenient, on-site service center where you can have all your routine maintenance needs met.
On this page, you'll find more information about the importance of regular oil changes, signs that it's time for an oil change, and how we can help you get the job done. Read ahead to learn more about what we can do for you!
Schedule an oil change online here!
Why You Need to Change Your Engine Oil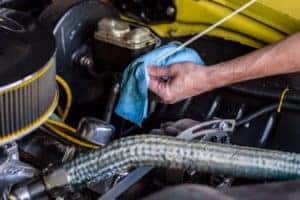 Oil changes are one of the most integral parts of your maintenance regimen. The oil in your engine plays a pivotal role in the functionality of your engine system and ultimately the safety of you and your passengers.
First and foremost, the oil is supposed to lubricate the many different parts of the engine system. These parts move fast and very close to each other, which can create dangerous levels of heat if they aren't properly lubricated.
While the engine oil is flowing over each of these parts, it's also cleaning them. Buildup on the different parts of the engine can create other problems under the hood like decreased efficiency.
Signs that It's Time for an Oil Change
Typically, conventional engine oil needs to be changed every six months, while synthetic engine oil should be changed about once a year. However, there may come a time when something goes awry and you need to have your oil changed sooner than expected.
You'll usually be able to tell when you need an oil change because you'll experience one or more of the following things:
The "check engine" dashboard warning light is on.
There are strange noises coming from under the hood, like knocking or grinding.
You're experiencing lower than normal fuel economy.
The vehicle shakes while you're idling.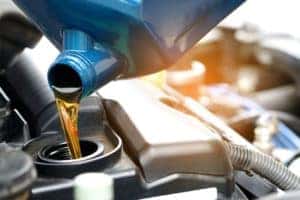 At our on-site service center, we can take care of all your routine maintenance needs including oil changes. Our team of expertly trained service technicians are well versed with all different types of oil changes including conventional and synthetic. They've also worked on a wide variety of vehicles, so no matter what you drive, our team can get the job done quickly and correctly.
If you prefer to do your own oil changes at home, we can help you with that, too. Our parts center provides DIY-ers with a large selection of conventional and synthetic oils to choose from.
Ready to Have Your Oil Changed?
We at Marty Sussman Honda are thrilled that you decided to stop by today to learn more about oil changes. When it comes time for your next oil change, we hope you're thinking of us and our convenient, on-site service center.
Think that time might be now? Drivers in the Elkins Park area can schedule a conventional or a synthetic oil change today by giving us a call at our service center!
Contact us online to schedule an oil change!