Oil Change near Me

The oil in your vehicle has an important job. It keeps the components in the engine lubricated, so they don't damage each other. It also helps keep things cool inside the engine, so it doesn't overheat.
Having your oil changed keeps your engine performing at its best and helps preserve its various parts so you can enjoy smooth driving for many miles to come. Drivers in Abington, Willow Grove, and Glenside know they can come by Marty Sussman Honda at their convenience to have their oil changed and vehicle filled with fresh, quality, and long-lasting oil!
Schedule your oil change online here!
Oil Change near Abington, PA
Oil Change near Conshohocken, PA
Oil Change near Elkins Park, PA
Oil Change near Conshohocken, PA
Oil Change near Glenside, PA
Oil Change near Philadelphia, PA
Oil Change near Warminster, PA
Oil Change near Willow Grove, PA
Getting Your Oil Changed Near Abington, PA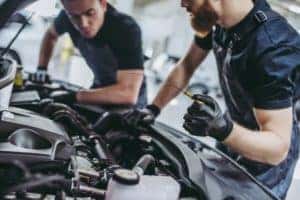 Our trained technicians have years of experience changing the oil of various makes and models. When it is time to have your engine oil replaced, they will be able to quickly perform this service, so you can get back to driving while also making sure your engine is performing at its best.
They will add the appropriate oil your specific vehicle takes and can also inspect the entire system to make sure there are no leaks or other issues. They can even perform any other routine maintenance your vehicle may need done at this time to have it conveniently taken care of with one stop.
You can either schedule a time to have your oil changed or just swing by when you have some free time in your day and let our technicians take care of all of your regularly schedule maintenance needs. With our Express Service, you will be in and out in no time!
When Should I Get an Oil Change?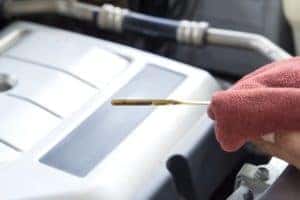 Although it is wise to schedule an oil change about every six months or 5,000 miles, there are various signs that can indicate whether you may need to stop by sooner or later. Unusual sounds coming from the engine can be an indication that its parts aren't getting the lubrication they need. An oil change can usually resolve this issue.
You also want to make sure you are regularly checking your engine oil. This will keep you aware of both the level and condition of the oil. If there isn't enough oil, you will want to make sure you fill it up and check again soon to see if there may be a leak. If you notice the oil is dirty and a darker color, you will want to make sure you have it changed as soon as possible.
Getting an Oil Change near Me
Drivers in Abington, Willow Grove, and Glenside can stop by Marty Sussman Honda to have our certified technicians change their oil. Schedule an appointment today or stop by for our Express Service!
Contact us online to schedule your oil change!