Oil Change near Willow Grove PA

When you're in need of an oil change, you probably expect the service center to perform the procedure with precision and timeliness. That's exactly the kind of treatment your vehicle will get when you bring it here to Sussman Honda.
Read on for a brief overview of our oil change services as well as some important information pertaining to oil changes.
Schedule your oil change online here!
Comprehensive Oil Change Services at Your Disposal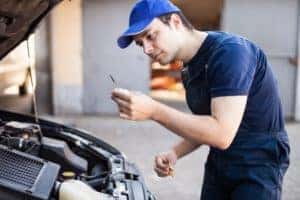 When you pull your motor vehicle into one of our service center bays, you can expect it to receive all the care and attention that it deserves from start to finish. The hardworking folks that will see to this are certified and factory trained. They also have plenty of experience to ensure that the job gets done according to your high standards.
Why Oil Changes Are Important for Your Engine
If oil is allowed to work for too long without being changed, it'll start to break down and collect any dirt and debris it encounters while it makes its way throughout the inside of the engine. Eventually, this sort of activity will result in the creation of damaging sludge. When you have your oil changed on a regular basis, you prevent this from occurring.
When You Should Have Your Oil Changed
How often oil needs to be changed depends on the age of your engine as well as the kind of oil it takes. Newer engines run on synthetic oil. This type of oil should be changed about every 6,000 to 7,000 miles or so. Older engines that use conventional oil can go between 3,000 and 5,000 miles before needing a change.
A Few Warning Signs that an Oil Change Is Due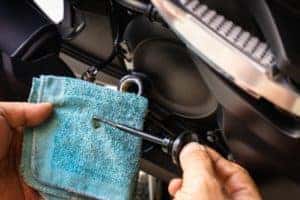 Exactly how long your car can travel before an oil change is necessary depends on climate, driving behavior, and road conditions. Accordingly, there are a few indicators that will let you know that it's time. These are as follows:
The engine seems louder than usual
The check engine light is illuminated
The oil itself is dark brown, black, or dirty
Feel Free to Schedule Your Oil Change near Willow Grove PA with Our Team Today
If you're interested in having your next oil change performed by our team of experts here at Sussman Honda, go ahead and contact our service center, so we can get it scheduled for you right away.