Oil Change near Philadelphia PA

There's a few different routine maintenance services you need to keep up on in order to have your car healthy and running smoothly for years to come. Yearly inspection and tire rotations help, but another crucial one you have to stay on top of is oil and filter changes.
Here at Sussman Honda we want to help keep your car in premium condition, which is why we provide our drivers with oil changes near Philadelphia, PA.
Schedule an oil change online here!
Why Do I Need Oil Changes?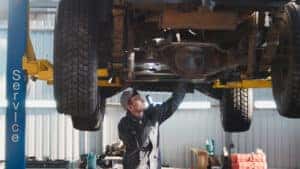 You might find yourself wondering why oil changes are so important and the answer is pretty simple, they basically help your engine continue to run smoothly.
Overtime the moving parts in your engine will get dirty and create dust and debris that gets in your engine oil and makes it murky, clogged, and unable to properly lubricate. By switching out the dirty oil and putting in clean oil, you're moving parts will be able to work smoothly without grinding together and causing major damage.
Essentially, getting your oil and filter changed is a small job that prevents major damage and repairs.
How Often Do I Need My Oil Changed?
It will be depend on how often you travel and through what conditions, but the general rule of thumb for the average driver and vehicle is about once every 5,000 miles, which rounds out to about once or twice a year.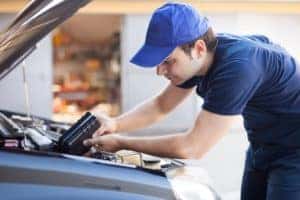 If you're on the road more often or traveling through harsh conditions such as snow, sleet, ice, and rain, you're going to need to get your oil changed more often than the average driver. It's best to consult your vehicle maintenance guide to find out the recommended interval between oil changes.
If you have any questions about the oil changing process, don't hesitate to consult our friendly staff and technicians.
Where Can I Get My Oil Changed near Philadelphia?
The best place to get your oil and filter changes near Philadelphia, PA, is easy to find because it's right here in our service center. Our highly trained technicians are available to help you with all your minor and major vehicle maintenance jobs.
While you're in for an oil change, we can also rotate your tires, replace an older part, provide a yearly state inspection, and top off your fluids. We can also help you with larger jobs like transmission, engine, and collision repairs.
How Can I Schedule An Appointment?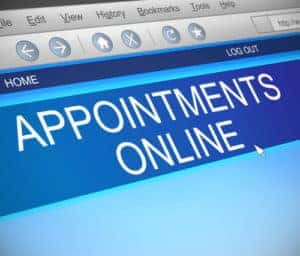 You can easily schedule your next service appointment right here on our website. Just fill out your contact information, the make, year, and model of your vehicle, and write a brief message of what you want done, and we'll reach out to you to confirm.
Come On By For Your Oil Change near Philadelphia PA
Here at Sussman Honda, we know how crucial oil changes are crucial to the health of your vehicle, and we want to make it as easy for you as possible to get them done regularly.
To learn more or to schedule your next appoint, call or stop by our service center today! We can't wait to hear from you.