What is Tire Rot?

Have you noticed that the sidewalls of your tires have tiny cracks in them? If so, it may be that your tires are becoming dry rotted. Just like the tread on your tires will wear over time, the rubber that is used to make the tires can start to rot due to various driving conditions when riding around Abington, Willow Grove, and Glenside.
It is crucial to know exactly what to look for and what to do when you notice your tires becoming rotted so you can continue to have safe and stable driving. At Marty Sussman Honda, we are here to help you identify if your vehicle may be experiencing tire rot and the steps to take to remedy the issue.
Schedule a Service Appointment!
Signs Your Tires Are Rotting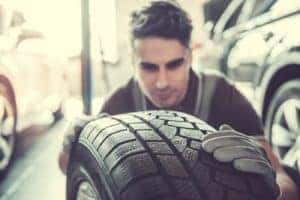 Checking your tires should be a habit you routinely do. This will help ensure there is always enough air in them, and they have enough tread for great grip out on the roads. You will also want to inspect the condition of the tires and see if they are beginning to rot at all.
When your vehicle's tires start to rot, you will begin to see cracks along the sidewall and even along the edges of the tread. Another sign you will see is the color of the tires are fading. Instead of their usually darker color, tires that are rotting start to become a duller gray.
Besides visual signs, you may also feel that the tires have become more brittle when you touch them. This is because oils are leaking out of the tires as they rot, and it dries out the rubber. If you notice any of these signs, it is advised to have your car serviced as soon as possible by a professional.
What Causes Tire Rot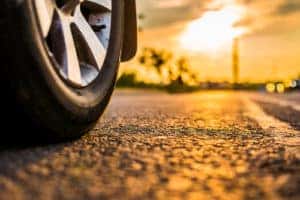 There are multiple factors that play a role in tires rotting. First, the weather can affect how quickly tires rot. Severe temperatures, both hot and cold, can result in tires wearing and rotting faster. Also, direct exposure to sunlight can cause harm to the tires.
Parking your car in a garage can help preserve the tires since this keeps the car from sitting under the sun and in less harsh temperatures. Regularly driving and keeping the tires properly inflated also helps prevent the tires from rotting too quickly.
What to Do If My Tires Rot?
Avoiding these causes will help your tires last longer, but eventually a replacement will be needed to ensure safe, efficient, and smooth handling around the streets of Abington, Willow Grove, and Glenside.
Whether you have identified that your tires are rotting or need them serviced for any other issue or routine maintenance, you can schedule an appointment with our service center. Our technicians here at Marty Sussman Honda will be able to determine if they can fix the tire rot or if they need to be replaced with new, high-quality tires. With their help, you can keep your tires in great condition for many miles.